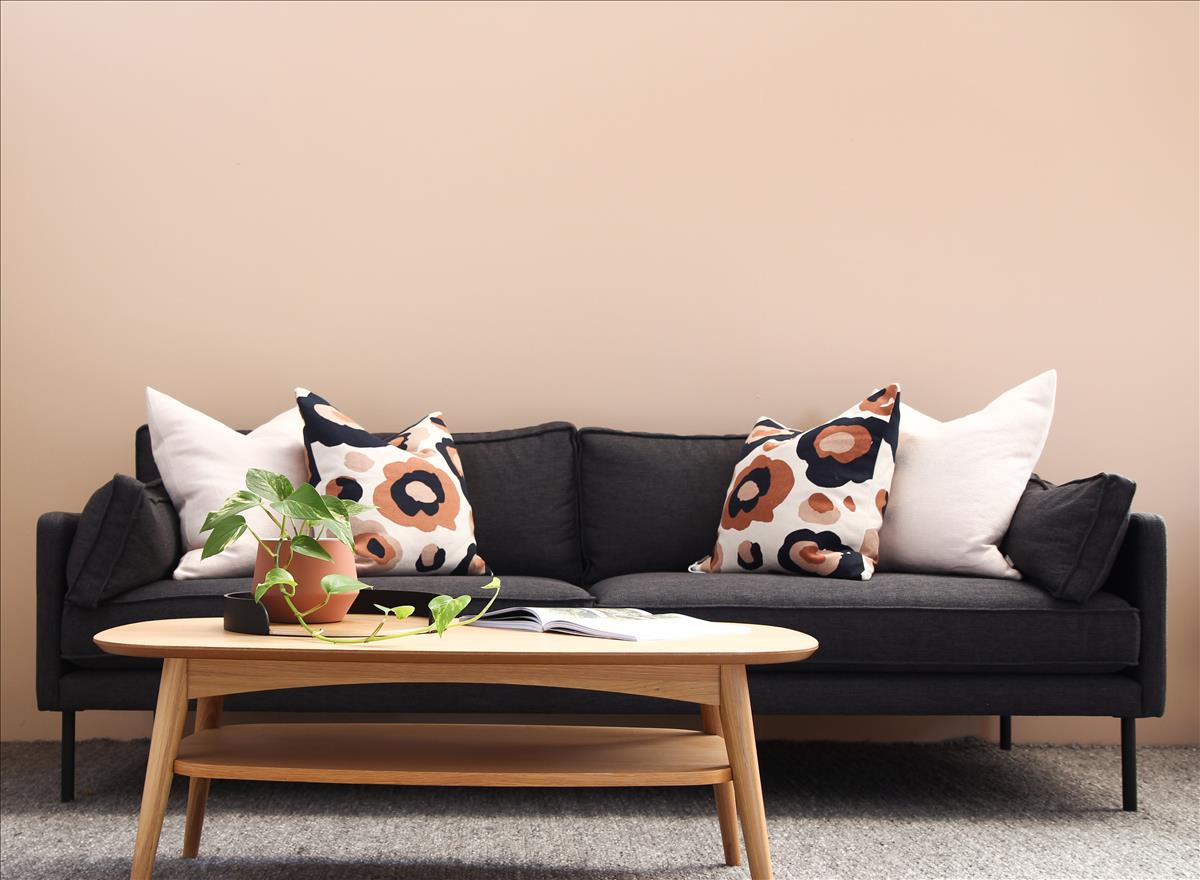 Why Choose Us?
When looking for property, its almost impossible nowadays for anyone to buy, sell, let or rent without using the internet. As you would expect we utilise the worldwide power of the portals by marketing all our properties on the UK's largest portal Rightmove with circa 20 million visits per week, as well as Zoopla, via social media and on our own website which has approximately thousands of unique visitors per month, in addition to using other forms of mainstream property marketing.

We've sold thousands of properties in our patch, many several times over and this local market expertise enables us to have insights about the properties and any nuances which can bring price differences, along with accurate data on prices actually achieved and the specific requirements from purchasers or applicants.

We are proud to have attained several industry accreditations which help us ensure that our service is the best it can possibly be. We are members of both ARLA (Association of Residential Letting Agents) & NAEA Propertymark (National Association of Estate Agents) which means we meet higher industry standards than the law demands and strictly adhere to their regulations, ensuring that we only provide a first-class service and offer you the best possible advice. Why Use NAEA Propertymark Agent?

In addition, all key management staff have industry-recognised qualifications with other staff on training programmes with an aim to achieve these within their first 18 months of employment (after probation). The team are continuously keeping abreast of legislation changes, we apply the use of industry tech and join regular webinars to maintain and develop our knowledge & skills.

Aside from this, we think this current portal data speaks for itself, demonstrating that even with only a handful of other agents with actual branches in the area*, competition from outside area agents and online only agents, eddisonwhite are the No.1 Agent for combined SALES and LETTINGS for the year 2022. (Please see data certificates below and their relevant postcode areas combinations).

Why choose us as your agent? What does this data mean to you? Firstly our high levels of Sales and Lets mean we are visiting more homes and actually sell more properties than any other agent, be they local independents, large corporates or online. This gives us a breadth of knowledge that enables us to accurately value your property in order for it to attract buyers or renters. We have a large database of clients who have sometimes missed out on properties but are eagerly waiting for something similar to come to market. That property they want could be yours! In addition, we are often instructed by clients who purchased through us so we have historical insights into the properties themselves and pricing.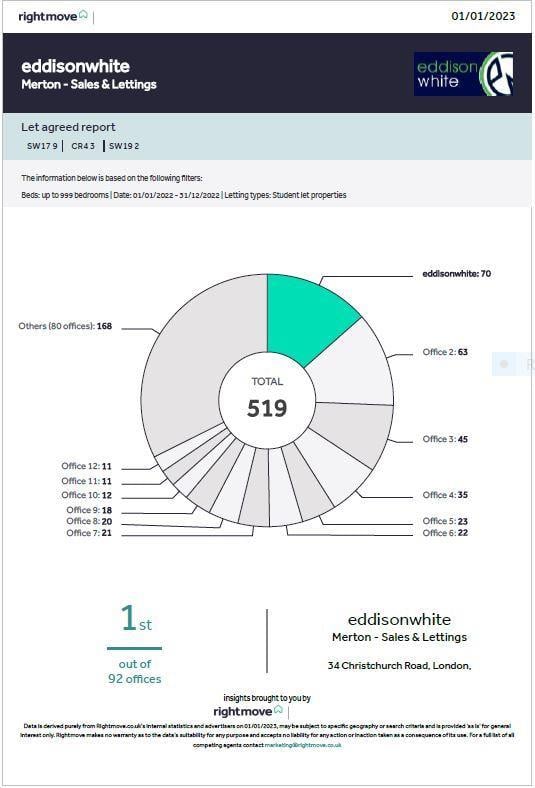 * area refers to postcodes SW19 2, CR4 3, SW17 9
** see Rightmove certificates for Year 2022, postcodes SW19 2, CR4 3, SW17 9
* area refers to postcodes SW19 2, CR4 3, SW17 9
** see Rightmove certificates for Year 2021, postcodes SW19 2, CR4 3, SW17 9
** see Rightmove certificate for Year 2021, postcodes SW19 2 only
* area refers to postcodes SW19 2, CR4 3
** see Rightmove certificates for Year 2021, postcodes SW19 2, CR4 3
* area refers to postcodes SW19 2, CR4 3
** see Rightmove certificates for Year 2021, postcodes SW19 2, CR4 3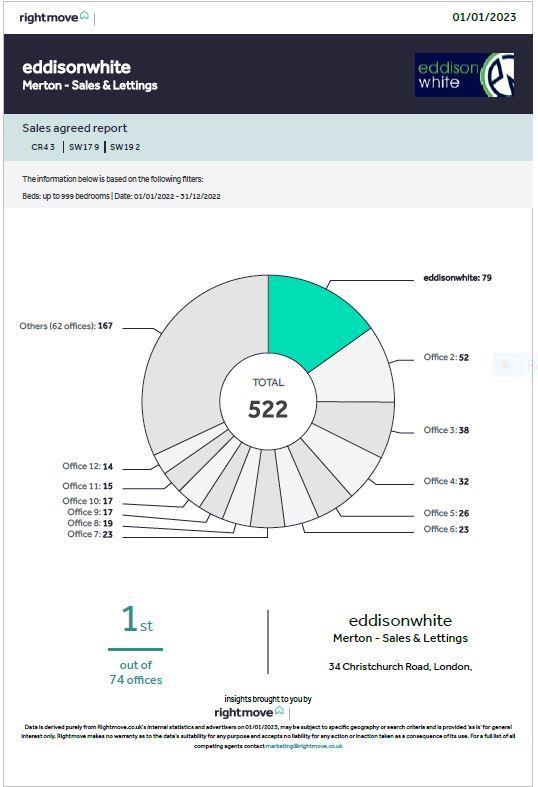 * area refers to postcodes SW19 2, CR4 3, SW17 9
** see Rightmove certificates for Year 2022, postcodes SW19 2, CR4 3, SW17 9
* area refers to postcodes SW19 2, CR4 3, SW17 9
** see Rightmove certificates for Year 2021, postcodes SW19 2, CR4 3, SW17 9
** see Rightmove certificate for Year 2021, postcodes SW19 2 only
* area refers to postcodes SW19 2, CR4 3
** see Rightmove certificates for Year 2021, postcodes SW19 2, CR4 3
* area refers to postcodes SW19 2, CR4 3
** see Rightmove certificates for Year 2021, postcodes SW19 2, CR4 3